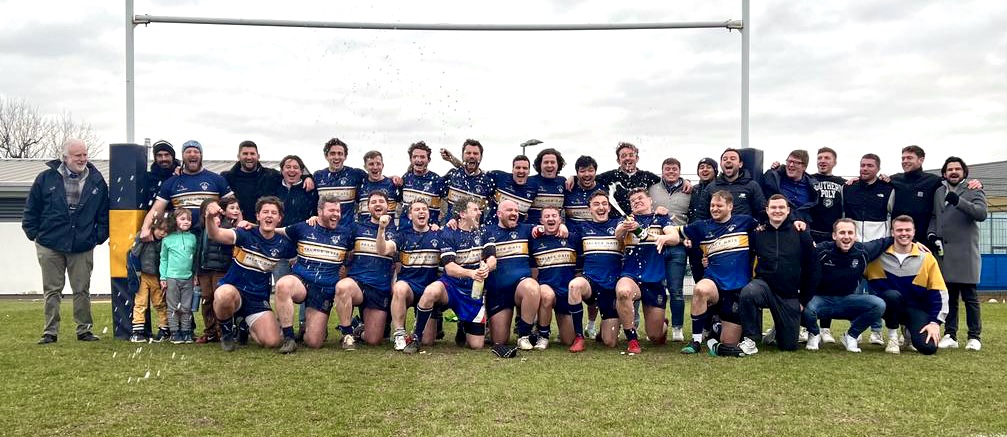 **SATURDAY 4th MARCH**
🏆 CHAMPIONS 🏆
'And we've done it!'
On the Hill, it was a pretty definitive game for the 1s and they battled hard against a strong defensive Glynonians side. Glyns got ahead in the game going into the first half with 3-0 up. After Bec reconvened and played through the structures, they bounced back and started to flow. They applied the pressure and ensured wrapping up the season in 1st place for this by securing a bonus point win, with a score of 24 – 3. One hell of a bounce back.
🏉 Tries came from Jake McCarroll (x2), Oscar Tan and Patrick Stewart.
🎖️ Man of The Match went to prop and Stalwart Charlie Sammutt.
Next week we are back on the hill for the final day of the 1s league against Harlequin Amateurs. All 3 mens teams are at home so should be a great social afterwards, beers provided by Jubel Beer. Come and join the celebration!
The 2XV secured a walkover over the original opposition so they travelled to Old Haileyburians 2XV as a taster for next season. They turned up to make a statement and they did that with a 66 – 5 win!
Still work to do but taking the place of top of the league into next week, it's shaping up to be a great end of season.
The mighty 3s received a walkover win against Sutton & Epsom so that allows us to work towards our target of top 3 in the league.
Love The Hill